Pilonidal Cyst
A pilonidal cyst, also referred as a pilonidal abscess, pilonidal sinus or sacrococcygeal fistula, is a cyst or abscess near or on the natal cleft of the buttocks that often contains hair and skin debris


Symptoms:

Pilonidal cysts are quite painful, affect men more frequently than women, and typically occur between the ages of 15 and 24. Although usually found near the coccyx, the condition can also affect the navel, armpit or penis, though these locations are much more rare.

Some people with a pilonidal cyst will be asymptomatic.


Pilonidal Sinus:

A sinus tract, or small channel, may originate from the source of infection and open to the surface of the skin. Material from the cyst may drain through the pilonidal sinus. A pilonidal cyst is usually painful, but with draining, the patient might not feel pain.


Causes:

One proposed cause of pilonidal cysts is ingrown hair. Excessive sitting is thought to predispose people to the condition because they increase pressure on the coccyx region. Trauma is not believed to cause a pilonidal cyst; however, such an event may result in inflammation of an existing cyst. However there are cases where this can occur months after a localized injury to the area. Some researchers have proposed that pilonidal cysts may be the result of a congenital pilonidal dimple. Excessive sweating can also contribute to the cause of a pilonidal cyst.

The condition was widespread in the United States Army during World War II. More than eighty thousand soldiers having the condition required hospitalization. It was termed "Jeep riders' disease," because a large portion of people who were being hospitalized for it rode in jeeps, and prolonged rides in the bumpy vehicles were believed to have caused the condition due to irritation and pressure on the coccyx.


Tuesday, March 19th, 2019
Best way to get rid of
PILES , FISSURES , FISTULAE is through
DR. Krishan Verma's
Treatment without any
side effects
Our Specialty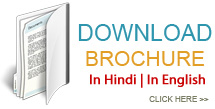 Contact Address
Dr. Krishan Verma's
Piles Clinic
Near Bus Stand, Near Park
Ch. Dadri (Bhiwani)
Haryana (India)
Phone : +91-99964-05464
+91-94161-26910
Email :
info@pilesclinicdadri.com