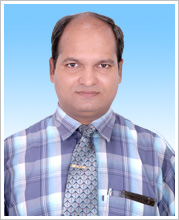 Dr. Krishan Verma belongs to Distt. Jhajjar, Haryana, India. He has done his graduation, B.A.M.S. From Shri Krishna Govt. Ayurvedic College Kurukshetra University, Haryana, India. He has done M.D. in alternative medicine from Kolkata, India. He has completed L.L.B. from Maharshi Dayanand University Rohtak, Haryana, India. He has done house job in Civil Hospital Jind and Govt. Ayurvedic Hospital, Imlota,Distt. Bhiwani, Haryana, India.
Dr. Krishan Verma has remained unpaid trainee in Arya Vaidya Sala, Kottakkal, Kerala, India, the famous Ayurvedic Institute in India.
Dr. Krishan Verma is treating patients of piles, fistula and fissure in ano with kshar sutra with high successful rate since last ten years. This treatment is non operative.
Thousands of patients got cured completely from the clinic and living the normal life.
Free examination camps are being organised by Dr. Krishan Verma time to time for financially weak persons. About ten camps had been organised so far. In these camps patients get benefit of about 500 – 800 rupees in treatment.
Dr. Krishan Verma
B.A.M.S., M.D. (A.M.), LL.B